<< Previous | Next >>
Archive of Published Issues: 2017
Front Matter
Front Matter associated with this Archival Unit includes:
Metadata
Metadata associated with this Archival Unit includes:
Journal URL
http://visnyk.fl.kpi.ua/
Title
Journal of the National Technical University of Ukraine "KPI": Philology and Educational Studies
Description
The journal focuses on issues related to philology, particularly, is keen to help make connections between theories, research methods and scholarly discourses, welcomes contributions that critically reflect on current existing philological achievements. W
ISSN
2410-8278
Language(s)
Русский (ru_RU)
English (en_US)
Українська (uk_UA)
Język Polski (pl_PL)
Deutsch (de_DE)
Français (Canada) (fr_CA)
Magyar (hu_HU)
Español (España) (es_ES)
Italiano (it_IT)
Български (bg_BG)
简体中文 (zh_CN)
日本語 (ja_JP)
ελληνικά (el_GR)
Čeština (cs_CZ)
Беларуская (be_BY)
Nederlands (nl_NL)

Publisher Email
luky-val@yandex.ua

LOCKSS system has permission to collect, preserve, and serve this Archival Unit.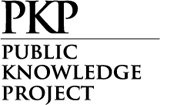 Open Journal Systems was developed by the Public Knowledge Project.